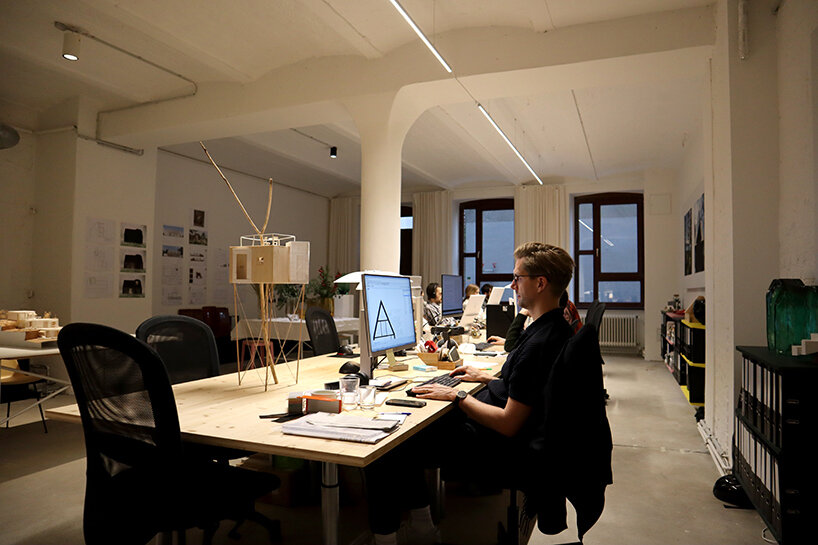 designboom visits sigurd larsen's studio in berlin
a visit to the berlin studio of sigurd larsen
sigurd larsen is a based in berlin Danish architect working between the disciplines of architecture, Interior architecture and product design. Founded in 2010, the studio carries out projects ranging from low cost housing, hotel rooms and cultural buildings to furniture design. continuing to explore new areas, his work aims to merge the aesthetics of high quality materials with functional concepts.
a year ago, in 2020, the design team moved to a new studio in the heart of berlin. they were looking for a space that could house a large table where the whole team can work together, and also be reachable for customers. the place hosts shelves and nooks full of models and samples, making the space more lively. where we can feel, touch and to feel all these different pieces that will be part of a project.
"We like to work with a lot of materials that become more beautiful over time, even when we design furniture, we kind of think about that period of architecture, we are building something and if that doesn't last for 200 years, we made a mistake, we want things to stay a very, very long time. to learn more about the architect and the company's new workplace, designboom visited sigurd larsen's studio for a closer look. read the interview in full below.all images © designboom
interview with sigurd larsen
designboom (DB): what made you choose this profession? have you been influenced by anyone? thank you for telling us a little about your background.
sigurd feedback (SL): I grew up in Denmark and I think it's a country that celebrates its architects. you grew up with the awareness that this and this building is by such and such an architect. I had some influence but like most other architects I grew up playing with Lego and I think there was probably this idea, you create and build things with your hands. I've always been a very creative kid, always building stuff to grow taller or whatever. so i think it was kind of a nice meditation for me when i was a kid. but I never wanted to be anything other than an architect.
it's very random, I don't have other architects in my family, but I knew from my childhood that I wanted to be an architect. I think my parents always wondered where it came from, or why I like it. we have a few in our families as graphic designers, art historians and others who work with creativity in different ways. but this very specific thing that I wanted to do, did not come from my parents.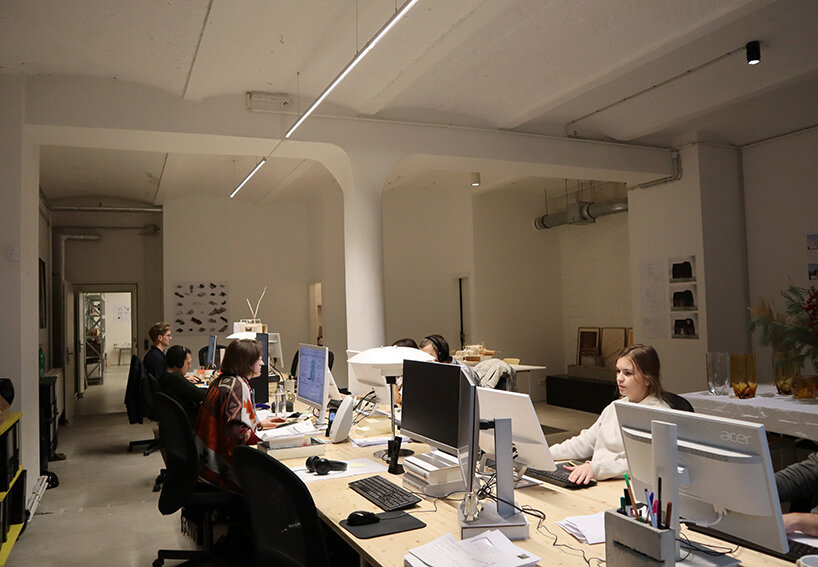 DB: you work on a variety of projects, from architecture to product design. Is there a common denominator in your approach to projects from different fields?
SL: I think the whole concept of being an architect and also working with furniture design is, first of all, something very typical in Denmark, where architects design furniture, it's kind of our thing. but I think, for me personally, that every project that we do is basically about finding some kind of creative freedom, especially in architecture, which has a lot of regulations that influence what we do, there are a lot of budgets , lots of reality facts. I feel like with things on a smaller scale, like furniture design, there's actually a lot more creative freedom to be found.
reaches a certain scale, a project becomes a political affair, the whole city is interested, everyone is on board. it is a democratic process and some people understand it and live with it. and I think that's why we're probably still at this point, working so much with that scale between, building hotels, not 10,000 square meters, but more like a few thousand. I think that's what I find with both scales like architecture and furniture design, but there's still a lot to do there, we still have a lot to say.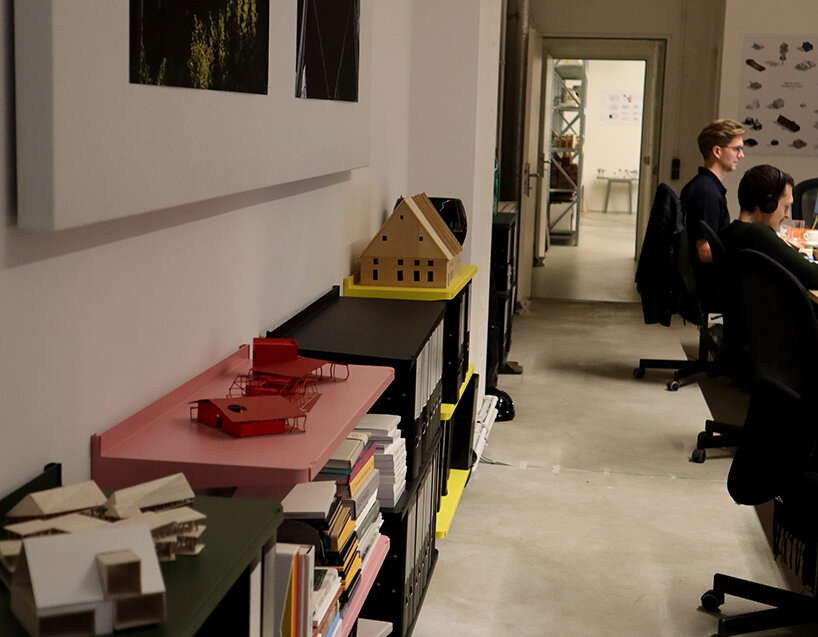 DB: a lot of your works use natural materials like wood. as we see for example in the mountain house in austria, or in the tree-top hotel in denmark. How important is it for you to feel a connection in your work with nature?
SL: we like to work with a lot of materials which become more beautiful over time even when we design furniture we kind of think about that period of architecture we are building something and if it doesn't last 200 years we have made a mistake, we want things to last a very, very long time. working with materials such as wood or copper, having these beautiful abilities that the more you use them, the more enjoyable they become. and it's a reflection that we put into both furniture design and architecture. the wooden floors of the houses were built, they will still look fantastic for many, many years, even though several families have lived there and use them all the time. that's one of the reasons it's such a fantastic material. but it is also for many other reasons that in the last decade there has been so much research into wood that we can build tall wooden structures that are still fireproof. although it is an ancient building material, it was rediscovered after many years of concrete and modernism etc.
looking at when I graduated, I probably hit exactly that point in history when this is happening. right now, for a year, we have this problem that we are running out of material. so everyone is looking at all the materials, unfortunately none of them have exactly the same very good capabilities in terms of durability. I think we will come back to building with wood for a long time when it is no longer available because it is part of the circle, we take it out of nature, and we use it in our constructions. when it's in our buildings, it doesn't burn or anything. it keeps the CO2 inside and makes room for new trees to grow, and so on. I think we will come back to that; we always obviously do wood filling while waiting, we have to accept a certain waiting time and perhaps some somewhat bizarre prices.
DB: and apart from durability, touching and working with wood acts as stress relief.
SL: when you walk into a wooden house, you immediately smelled it, and it smells good for years. and every time you wash it, the smell comes out. so i think that's probably pretty common to people. maybe this combined with a warm color tint that would automatically have if you go natural enough. I think it's also something that people react to more or less subconsciously.