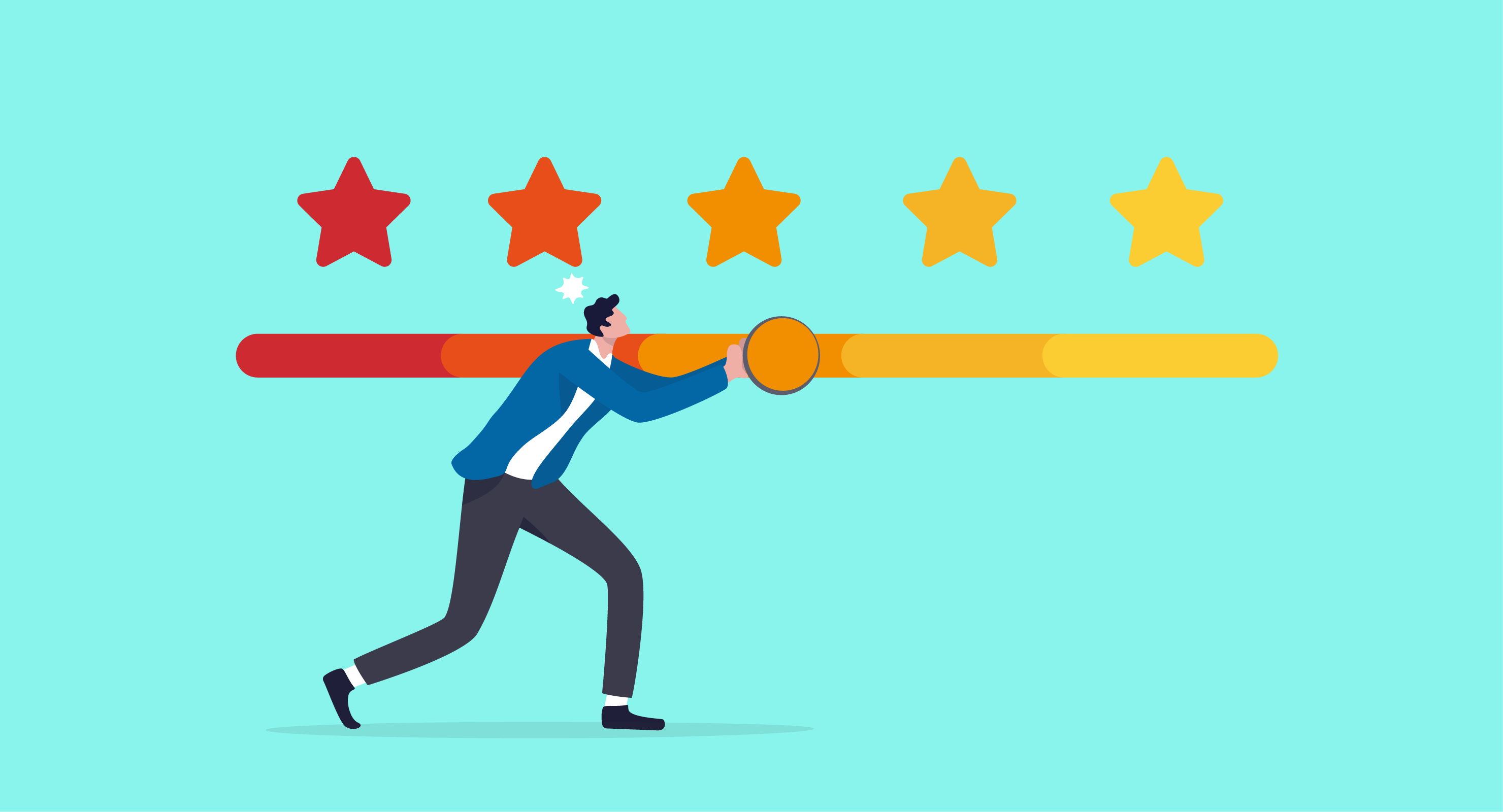 Generate and manage them efficiently
Reviews have become an important part of the buying journey in almost every product category.
Customer Reviews data tells us that 92% of consumers use online reviews to guide most of their ordinary purchasing decisions, and software is no exception. B2B buyers do a lot of research before making a purchasing decision. And the vast majority of that research is happening online.
Why reviews are important for software brands
B2B buyers specifically want to hear feedback from others who have purchased and used the software in question.
They access these comments by reading the reviews. In an increasingly competitive marketplace, reviews help software brands acquire new customers and retain existing ones.
Reviews Drive Acquisition
Often the search for a new software solution starts with a Google search. Software brands know this and are devoting time and resources to improving search rankings. It makes sense: the higher the ranking, the more eyes (and clicks). The average click for the first organic result in Google is 28.5%, compared to a click-through rate of 2.5% for the tenth result.
The good news is that when a software brand consistently collects reviews, it has a positive impact on their SEO rankings. And because the brand appears higher in search results, it's much easier for potential customers to find it.
Once the buyer gets to know the brand, reviews allow them to get unbiased opinions about people who are actually using the solution. This social proof has the power to increase trust – and the likelihood of purchase.
92%
of B2B buyers are more likely to make a purchase after reading a trusted review.
Source: G2
Reviews drive loyalty and retention
As the saying goes: it costs less to retain an existing customer than to find a new one. Additionally, customer churn can have a big impact on the bottom line. CallMiner Estimates that businesses in the United States lose an estimated $136.8 billion each year due to customers switching to a different brand.
Constantly engage in reviews, whether learning how to respond to negative reviews or using examples of positive responses to reviewsempowers software brands to solve customer problems, improve experiences and, perhaps most importantly, rebuild trust.
If a negative review is given to a customer's satisfaction, they will regain their trust in the company and are more likely to stick around for the long term.
In addition, one in three customers who receive a response to their complaint reformulate their opinion in a positive opinion. This has a positive impact on the brand's reputation and its ability to acquire and retain customers.
Finally, constantly monitoring and analyzing reviews on G2 and other platforms allows software brands to identify what customers like about their products and services — and what they don't. Brands can use this information to make data-driven operational improvements. These chances will increase customer satisfaction – as well as their long-term loyalty.
Generate a steady stream of reviews for your software brand
When it comes to reviews, quantity matters, because Customer reviews data shows that consumers expect to see 112 reviews to confirm the authenticity of a brand's overall rating.
Additionally, generating more positive reviews will positively impact the overall rating of the business, which will improve both acquisition and retention. The Customer reviews The report also shows that companies with an average rating between 4.0 and 4.5 earn an additional 28% in annual revenue.
But How? 'Or' What can software brands generate more reviews?
Generally, satisfied customers are happy to share their feedback. But often you have to ask them to do it. Ask for reviews is as simple as sending an email and asking the customer to write a review.
Some software brands run periodic campaigns to manually request reviews – for example, once a quarter. These companies find that their review volume fluctuates throughout the year.
A better approach is to consistently generate a steady stream of reviews. This leads to maximum SEO impact and ensures buyers can consistently find a high volume of fresh review content, which will increase their trust and likelihood to purchase.
The proven way to generate a steady stream of reviews is to automate the process of ask for opinions. A ReviewTrackers customer, Ardent Health Servicesautomated their review requests within their CRM system and as a result, they saw a 76% increase in review volume, with 4,266 new reviews generated.
The vast majority of these reviews (82%) have positive ratings, an improvement of 16%. This raised the company's overall rating to 4.22 stars, which greatly improved its ability to acquire and retain customers.
Ensure FTC Compliant Notice Generation
Marketing messaging is developed to present a product or service in its best light, with the ultimate goal of increasing sales. Reviews, on the other hand, are unbiased and written by consumers who have already used the product in question.
As such, software buyers trust reviews. Software brands should strive to maintain that trust.
An important way to do this is to follow all FTC Guidelines for Soliciting and Paying for Online Reviews. For example, brands shouldn't solicit reviews only from those they know will leave positive reviews. And, they should be transparent about whether the reviewer received some sort of inducement in exchange for their review (if that's allowed on the specific review platform).
Failure to follow the proper guidelines can have a significant and lasting effect on brand awareness management strategies. For example, if it were discovered that a software brand was paying for reviews, it would tarnish the reputation of the brand. They would likely lose existing customers and find it difficult to acquire new ones.
The good news is that ReviewTrackers is a Google My Business partner and follows all applicable guidelines and best practices for generating reviews. One of the key benefits of G2's partnership with ReviewTrackers is that we work together to protect your business.
Manage reviews for your software brand more effectively with ReviewTrackers and G2
It's not enough for software brands to sit idly by while reviews roll in. Instead, they need to actively curate that content in order to see the greatest impact.
A key part of managing reviews is responding to them in a timely manner. Online review statistics show that more than half (52.3%) of consumers expect a response to their review within a week. Yet only 36.7% received a response from a company for their review.
A negative review with no response leads to a frustrated customer. And a frustrated customer is likely to switch to another brand. Additionally, the lack of response will send red flags to potential customers doing their research.
On the other hand, knowing how to respond to negative reviews in a timely manner provides an opportunity to resolve issues and improve the customer experience. This will restore reviewers' confidence and the likelihood of them giving you another chance.
In addition, responses to reviews influence future buyers. A thoughtful and timely response lets potential buyers know that you are a trusted brand that values ​​feedback and prioritizes customer satisfaction, which will increase their likelihood of making a purchase.
49%
more money is spent by customers at businesses that respond to reviews.
Source: Womply
Systematically responding to reviews can seem daunting, but ReviewTrackers makes it easier than ever to provide quick responses that restore trust and influence sales.
With ReviewTrackers, software brands can respond to G2 reviews, as well as feedback from other sources, all on one platform. In fact, ReviewTrackers is the only reputation management provider that allows in-app responses to G2 reviews.
Start building your software brand with reviews
B2B buyers have more reputation management software more options than ever, no matter what challenge they're trying to overcome. They do a lot of research before making a purchase decision. And that research includes seeking peer reviews by reading reviews.
By effectively generating and managing reviews, software brands can earn the trust of more buyers and increase sales.
Find out how ReviewTrackers' partnership with G2 makes it easier than ever to collect, track, and manage reviews in a single platform.