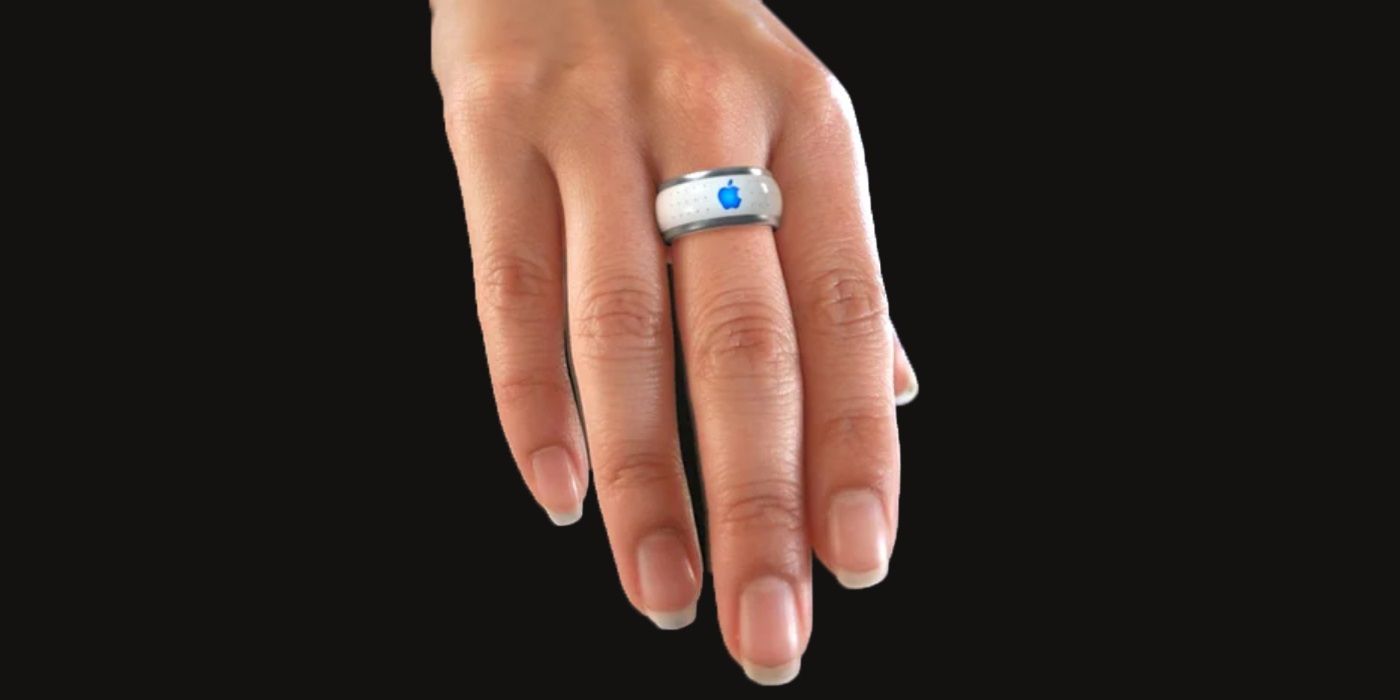 No, Apple is not releasing a "smart alliance"
Apple is making a "smart wedding ring" that can spy on a spouse, according to a recent social media post. But, it's just a prank.
Many online pranks have been taken seriously over the years, and the suggestion that Apple manufactures a "smart alliance" has now been added to the list. Online jokes can be funny or boring, depending on the reader's perspective. While most are harmless, some have created problems. For example, Google's "Gmail Mic Drop" joke from 2016 was criticized by users for disrupting their work and business.
Apple is a leading innovator and has released a number of products over the years which have subsequently been replicated by others. The iPod, iPhone, and AirPods are just a few examples where the company released a product that created a new industry or passed on an existing industry. For this reason, even when someone jokes about the company launching a new product, strange as it may seem, some are likely to take it seriously.
Related: How to Block Spam Texts on iPhone
A viral tweets this week claimed that Apple is making a set of "smart wedding rings" that will help people spy on their spouse. According to the post, the rings will be able to detect the location of the wearer and will automatically alert the spouse if the person takes it off. The Tweet was also accompanied by an elaborate rendering of the ring which seemed to suggest that Apple was indeed working on such a product. The post quickly went viral, receiving thousands of quote tweets and over 1,000 likes. It's hard to say if this was a hoax or an innocent prank, but it gained a lot of traction with people wondering what such a device would mean to their privacy and why something like it would be necessary in a relationship. in the first place.
Apple is working on developing smart alliances that will let you know the location of your partners, where they've been, and if they're taking the ring off pic.twitter.com/gIIhx6gGC5

– SAY "CHEESE! 👄🧀 (@SaycheeseDGTL) February 1, 2022
Apple 'iRing' prank dates back to 2007
In reality, Apple isn't working on smart alliances to help married people track their spouse. The post was a typical social media joke that went viral, but there's no truth to it. According to Apple Insiderthis joke started in 2007 when Yanko design Renders of the "iRing" concept released which showed paired black and white rings with the Apple logo emblazoned on them. The final prank uses one of these images, making it clear that it's a prank rather than something real.
Although the concerns shared on social media about such a product are real, Apple does not plan to release a product like this. However, the timing of the prank is what makes it believable, given all the negative AirTag publicity and privacy concerns raised by tracking technology. Apple's AirTags have come under intense scrutiny in recent months due to allegations that some people use them to track others without their knowledge. AirTags have also been used to steal cars, according to a number of police departments across the country. Either way, the AirTag will remain the most confusing Apple produced for the foreseeable future, with the iRing continuing to be the work of a concept designer.
Next: New iOS 15.4 security features – What you need to know
Source: SAY CHEESE!/TwitterApple Insider, Yanko Design
Peacemaker Cameo extends James Gunn's (not Nathan Fillion) casting record