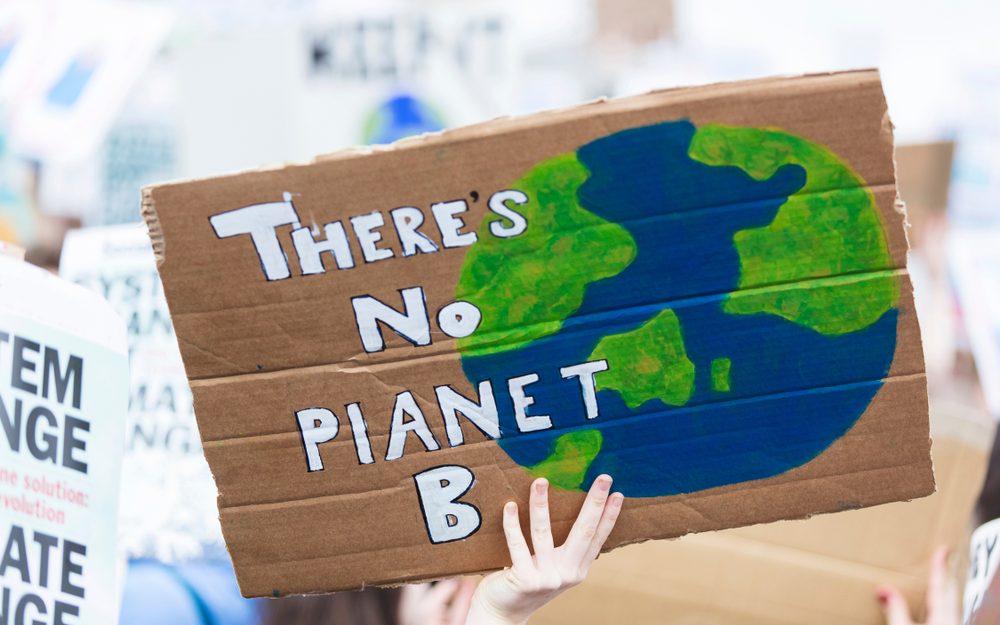 The first Earth Day was held in 1970, a proposal by peace activist John McConnell that emerged from the 1969 UNESCO Conference in San Francisco.
In 2020, more than 100 million people around the world celebrated the 50th anniversary of what is being called the largest online mass mobilization in history. But despite 50 years of collective campaigning, climate action is more urgent than ever.
The theme for Earth Day 2022 is "Investing in Our Planet" and includes five main programs: The Global Cleanup, Sustainable Fashion, Climate and Environmental Literacy, The Canopy Project, Food and Environment, and the Global EarthChallenge.
So what will you do to make a difference? Scroll down to find information on how to implement sustainability measures in your organization, quick practical tips and sample sustainability action plans (SAPs) to help you start discussions with your team and your board of directors.
Jump to:
Quick tips for galleries
Quick tips for theater tours
Screen Quick Tips
Further reading and advice from colleagues
Examples of sustainability action plans
Other Useful Resources
Guy Abrahams, the founder of CLIMARTE, has also created a strong network of information and change over the past decade, drawing attention to the role art can play in the climate conversation here in Australia at through a tailor-made festival. He said museums and arts organizations can help museums and arts organizations move forward in three ways:
Develop exhibitions/productions that question the climate crisis. Many have already gone down this path, but he thinks there is still a long way to go.
Implement sustainability policies that govern an organization's own operations – from board to programming – and their audiences;
To create an action plan.
To help cultural institutions find the path to climate neutrality, the International Committee of Museums and Collections of Modern Art (CIMAM) has published the Toolkit on environmental sustainability in museum practice (July 2021), based on the UN Sustainable Development Goals Agenda 2030.
We can be so much more powerful if we act together, regardless of our scale, purpose or location. There is simply no time to waste.

Frances Morris, Director of Tate Modern, CIMAM Board Member and Chair of the Sustainability Task Force
This project is led by Frances Morris, Director of Tate Modern, CIMAM Board Member and Chair of the Sustainability Task Force. Morris said: "Concern about the climate and ecological emergency and the interest in addressing it is gaining huge momentum across the sector… what's positive is how the emergency is encouraging a new kind of collaboration and new support networks are beginning to emerge."
Part of that isn't just information sharing, but changes to recycling materials, production infrastructure, costumes, shipping crates, and more. through a network of colleagues.
Lily: The time has come: climate awareness in museums is a must
Quick tips you can implement now
Galleries
Tips for adopting a carbon-neutral gallery practice. Think of it as a quick checklist to assess where your organization stands.
Use energy efficient lighting.
Make sure your building has a passive solar design.
Choose renewable energy sources for your suppliers.
Implement effective water management, including (but not limited to) the use of collected rainwater and the on-site treatment and reuse of greywater.
Strategic waste management – it's more than a recycling receptacle in the kitchen and next to the printer. Extend these principles to avoid single-use plastic products in gallery use, composting and reuse of materials – especially installation and packaging materials.
Strategic sourcing where possible, such as purchasing appliances with a 4-star (or better) energy rating and prioritizing environmentally friendly suppliers and products.
Promote virtual communications technology as an alternative to travel.
Share and consolidate freight where possible.
Do you need to print individual exhibit graphics such as vinyl, signage, posters, etc.? for each exhibition, and if so, what materials do you select?
Theater
Tips for touring your production from the Green Touring Toolkit, which launched in 2022.
Include the assembly disposal plan in the construction and procurement instructions. Can all items be recycled, reused or redistributed?
Use bolts in construction instead of single-use items such as screws, glue, staples, or tape. The bolts are more durable, better suited to constant dismantling, and don't go to waste at the next stop.
Where possible, source locally produced materials to reduce carbon consumption associated with sourcing. Eliminate the use of materials like polystyrene, PVC and harmful chemicals.
Avoid flakes, even "eco-friendly" Modified Regenerated Cellulose (MRC) flakes: research shows they still have a negative impact on aquatic ecosystems.
Consider Op Shopping, recycle existing wardrobe sources, or rent costumes from other businesses.
Use cable trays instead of tape to eliminate tripping hazards.
Avoid Blu Tack: although multi-purpose, it is made from a synthetic plastic polymer that can degrade into micro-plastics.
Use rechargeable batteries.
For projection, laser projectors are more energy efficient than LEDs and produce a brighter image.
Lighting: Include an energy or carbon emissions budget in the design brief.
Talk to the sites you visit about transitioning to LEDs if they haven't already. Can you help them to plead?
Start by planning the most geographically logical route possible and avoid backtracking. An efficient route reduces miles, emissions and costs. Plan venue locations on your route within driving distance (up to 600 km by coach, 400 km by car) to minimize or eliminate the need for flights. Look for car rental companies with hybrid vehicles. Hybrids produce 17% fewer emissions than gasoline cars.
Allow time for the touring group to offer workshops/engagement activities while there.
There is a very good section in the Touring Toolkit that outlines the benefits of converting light rods to LEDs. It is definitely worth reading.
Filter
Tips for sustainable screen practice from 'Setting the Scene for Greener Screens', published by Documentary Australia Foundation in 2021 on their website.
Look for opportunities to incorporate environmental themes or sustainable behaviors on screen, and never show plastic water bottles, plastic bags or disposable coffee cups.
Ask suppliers if they have sustainability policies or green alternatives. Every conversation counts. Supply is influenced by demand.
Hire as many as possible. When buying new, consider what things are made of, how they are made, and where they come from. Buying local, recycled or natural products creates less carbon emissions.
Set clear sustainability goals and inform the whole team and stakeholders.
Pre-production planning can set the tone for the entire production.
Track the actions you take so you can share the good news! Film and television have the power to inspire and influence ideas.
The largest part of a production's carbon footprint is energy consumption. Reduce the energy load and connect to the mains to avoid the need for generators.
Prefer LED lighting for filming and in offices to reduce energy demand.
Invest in rechargeable batteries that pay for themselves after about 6 uses.
Reduce the use of heaters.
First ask yourself if you need to travel. Next, hire a local crew whenever you can and take into account the number of crews traveling to reduce air travel.
Join the Sustainable Screens Australia Facebook group to connect, share information and stay up to date with developments in this space.
Further reading and advice from colleagues
Make your organization carbon neutral
How to make your visit greener
Take the pulse of greenwashing this festival season
Experts say our galleries and museums need to get greener
A recipe for sustainable artistic practice
Examples of sustainability action plans
Not sure how to turn this advice into a more strategic document? Here are some examples to get you started.
Other Useful Resources
WWF Australia has produced a Green Guide for Employees – essentially a toolkit to follow to help establish a green office practice.
The Australian ICOMOS National Scientific Committee on Energy and Sustainability was formed in 2014 from the Energy and Sustainability Working Group, to promote the conservation and protection of heritage places through the sound application of the principles of energy conservation and sustainable development to heritage places and to expand the work of ISCES with the participation of Australian members of ICOMOS. Arm yourself with information.